Image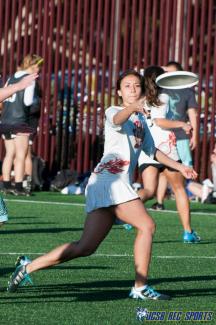 Ultimate is a team sport played with a disc (Frisbee), as players pass the disc to teammates and score points when someone catches it in the opposing team's end zone, similar to Football. A relatively young sport, the game is gaining popularity, with over 5 million participants in the USA. Teams are allowed to have seven players on the field at once.  For co-ed teams, at least three players from each gender must be on the team.

Ultimate is offered every Fall, Winter, and Spring Quarters through the Rec Sports Office.
Equipment – Soccer cleats or flats, a Disc (Frisbee)
Cost - $25
Location – Rob Field
Please check in the Rec Sports Office for quarterly times and sign-ups.
CONTACT
   Email: imultimatefrisbee@yahoo.com
RULES