"Just want to thank the staff of the First Year MultiSport Adventure for the wonderful week that my son (Sean J. | FYOA 2016)  experienced with them.  It was a great introduction into the Santa Barbara area, and a great way to transition into his time at UCSB.  He really felt part of a tribe, and has a sense of belonging already.  He had nothing but excellent things to say about the staff and the way that the week was run. He now wants to become an Outdoor Adventure leader and sees many trips in his future. Kudos to you for the program and to the group of guides that implemented it.  From my brief interactions with them, they seemed to be stellar people and great role models." -Greta P. 
Welcome to your UCSB Adventure NEW GAUCHOS! We're excited for your decision to join the UCSB family and want to help inspire your new community. The First Year Outdoor Adventures (FYOA) are open to all incoming first year and transfer students. You'll connect with other Gauchos new to campus while discovering a number of incredible outdoor opportunities. 

Each adventure lasts about a week and is held prior to move-in for the residence halls and UCSB's Week of Welcome. Choose Your Adventure and sign up before spaces fill.
"It was one of the best decisions I've made so far!" -Rachel M. | UCSB Class of 2017


"[Three years later,] two of my best friends are from my trip." -Lauren I. | UCSB Class of 2017
Image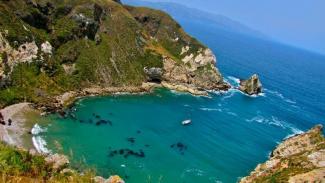 Kayaking along the Santa Cruz Island through sea caves and the Santa Barbara coastline
Climbing at the Adventure Climbing Center
Climbing at premium sites in Santa Barbara mountains
Bonding and building friendships at UCSB's Adventure Ropes Course
Camping at Santa Cruz Island in the Channel Islands National Park
Camping at a local State Beach
Hiking local canyons and trails
Image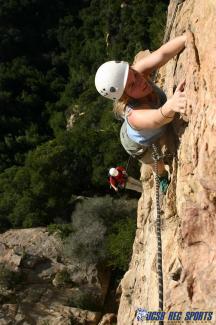 Image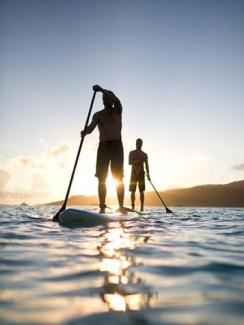 Colorado River Canoe Adventure
Canoe the Colorado River in Black Canyon below the Hoover Dam
Explore the unique geology & ecology of the region
Soak in hot springs and a sauna cave
Enjoy day hikes through natural canyon wildlife
Camp along the river
Enjoy Campfire s'mores
Take a tour and stand on top of the Hoover Dam 
Image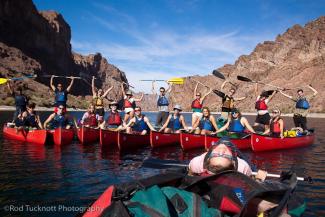 Image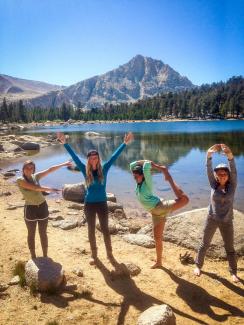 Enjoy glorious days in the Sierra Nevada backcountry
Explore forests, alpine lakes, and epic vistas
Bond around the campfire with your fellow Gauchos
Discover rewarding skills for the outdoors and for college
Build confidence for heading into your new Adventure!
What Are The Goals For FYOA?
Forge lasting relationships with other Gauchos who share common interests
Experience nature as an educational and enjoyable adventure
Gain a connection to the UCSB community and jump start your transition
Learn environmental stewardship through the practice of Leave No Trace (LNT)
Balance the wild outdoors with an acceptable level of risk while having an incredible adventure
How Do I Sign Up?
2- Complete the ​​​Online Registration Packet.
3- Wait for email from our Program Coordinator with instructions on how to complete payment. 
Registration is on a first come, first serve basis.
How Much Does It Cost And What Else Does My Investment Include?
Backpacking Adventure | $645
Colorado Canoe Adventure | $745
Multi-Sport Adventure | $895
All group camping equipment
Three meals per day (while camping), snacks and all necessary group cooking equipment
Professionally trained trip leaders, ropes facilitators, and kayak/rock/canoe guides
All kayaking, canoeing, and climbing equipment
Professionally certified rock and kayak instructors
Transportation to and from UCSB/ campgrounds to all activities
Group guidance and team building activities
All permits, reservations, and entrance fees
First aid and repair kits