Our certified fitness instructors lead regular fitness classes for UCSB faculty and staff. The program is designed specially for needs of campus employees and classes are subsidized by UC Office of the President. Classes are open to UCSB employees only.
L.I.F.E. (Live Injury Free with Exercise) Class
Nationally certified Personal Trainers and Post-Rehab Specialists will guide you through a personalized program to get you fit and healthy while also focusing on improving postural imbalances to reduce everyday aches and pains. Using the latest state-of-the-art fitness equipment, these classes will focus on strength training, cardiovascular endurance, core strength and flexibility training.
L.I.F.E. Circuit
L.I.F.E Circuit focuses on varied strength and cardiovascular exercise combinations that utilize plate loaded resistance machines and cardiovascular machines. This is a great opportunity to learn how to use each machine with the guidance of a nationally certified personal trainer. Bodyweight, core, balance, and flexibility training round out this smart and fun approach to fitness.
Image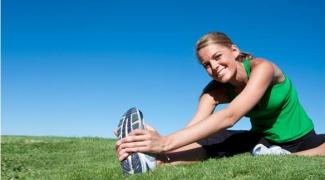 Image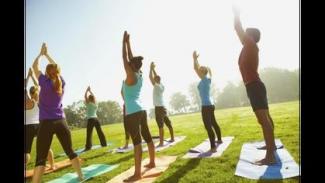 L.I.F.E. Balance & Meditation
Join our L.I.F.E. Balance & Meditation classes to de-stress and loosen up tight joints and muscles caused by long periods of standing or sitting. This class will focus on mindfully improving the joint mobility of the ankles, knees, hips, thoracic spine, shoulders, wrists, and cervical spine. In addition, an emphasis will be placed on strengthening and stabilizing weak areas of the body by utilizing a balance of myofascial release techniques, flexibility and mobility exercises, Pilates, yoga, strength training, as well as mindfulness and meditation. Get your mind and body back in balance today with L.I.F.E. Balance.
Fit For Life
Learn how to recognize existing imbalances in your body and use corrective exercise strategies as you train! Classes include intermediate to advanced level strength, endurance, cardiovascular, core, balance, and flexibility training led by nationally certified Personal Trainers. Fit For Life classes are guaranteed to make you sweat, while also educating you on the most cutting edge fitness training techniques. Whether you are "prehabing" existing imbalances to prevent future injuries, swinging a kettlebell, or suspending from TRX straps, you are sure to have fun in this effective and energetic approach to fitness and wellness!
Fit For Life Circuit
Boost your strength and cardiovascular health at the same time! Led by a nationally certified Personal Trainer, this new class alternates between one day of plate loaded machine exercises and another day focused on functional strength and cardiovascular circuits.
Walk4Life
Walk4Life is a comprehensive walking program that will show you how to improve your flexibility, strength, stamina, and how to reduce chronic pain. This class is led by a Gaucho Pulse Health and Performance Specialist and includes a 5-10 minute dynamic warm-up, 30 minute led walk, and 10 minute strength/core and cool down. You will become familiarized with stretching and strengthening exercises, tips for walking safely, health education, and personalized routines that will prepare you to walk and work out comfortably on your own. If you want to build the confidence to become more physically active, or simply enjoy getting out and about, this class is for you!
L.I.F.E./Fit For Life All Access
Quarterly unlimited access to all locations excepting EAP.