Image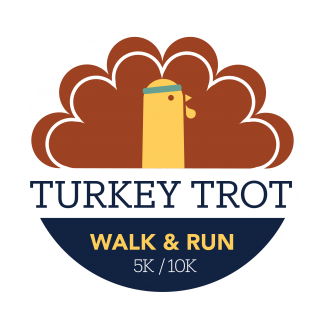 Saturday, November 21  |  Virtual
Walk, jog, or run at your own pace or try to beat the clock as you join the Department of Recreation as this traditional event goes virtual! Make your own course, run at your own time, win prizes, and have some pre-turkey fun with us! All you have to do is register and track your walk/run. We'll do the rest!
What is a virtual walk & run?
Gauchos from across the country will be able to participate in this FREE event. Walk, jog, or run a 5k or 10k from any location. You will use an activity tracking app of your choosing to record and report your results. 
Who can participate?
All UC Santa Barbara students, staff, faculty, alumni, and community members are encouraged to participate. 
 
When is the virtual walk & run?
You will be able to complete your walk & run and report your results at any point on Saturday, November 21. Join us for a live warm-up with our Fitness Coordinator at 9 am on Instagram (@ucsb_recreation). 
When is registration open and how can I register?
Registration is open now and continues all the way through the end of the day. You can register and choose your division here.
What are the divisions?
5k for Fun
This division is for less experienced individuals who aren't watching the clock and just want to have fun! We encourage you to walk, jog, or run at your own pace around your neighborhood or on a trail! Complete the 5k with your family or roommates. Enjoy a series of fun challenges (see a full list below) during this event. Winners will be selected from each challenge category and will receive prizes. 
5k Competitive
This division is for individuals who enjoy running and want the competitive aspect of running. Run inside on the treadmill or outside on a trail. First, second, and third place winners will receive a prize for the best times! 
10k Competitive 
This division is for individuals who run frequently, are skilled, and want the competitive aspect of running. Run inside on the treadmill or outside on a trail. First, second, and third place winners will receive a prize for the best times!
Will there be prizes*?!
Yes! But not just for the fastest times! There will be several unique and fun challenges to give participants in the 5k for Fun division a chance to win a prize. First, second, and third place winners for the competitive divisions will receive a prize for the best times! Every participant will receive a virtual completion certification.
What are the 5K for Fun division challenges?
Best Course: 

Showcase your chosen course! Take a selfie with or take a picture of a landmark or a beautiful picture of your trail/scenery.

Best Dressed: 

Get dressed up in festive attire! Break out your Turkey onesie, your favorite fall sweater, or your fuzzie fall-themed socks! Best dressed wins this challenge!

Best Buds: 

Do you have a companion with you on your run? Take a picture of you and your family, friends, or pet having fun!
I've registered! Now what?
All registered participants will receive a virtual "race packet" via email on Thursday, November 19 with detailed information on how to report times, list of challenges, and other information. Follow @ucsb_recreation on Facebook and Instagram for inspiration!
Download a running app to help you record your times, distance, and progress. Below is a list of suggestions, but please use any app you are comfortable with!
No training? No problem! We Gaucho back!
Our Fitness team has created a training plan for 5k beginners. Check it out below.
UCSB Recreation currently offers online fitness and mind & body classes called Get Up GAUCHOS!, live through Zoom! Head to Shoreline (shoreline.ucsb.edu) to join our classes to supplement your training program. 
Questions? 
Reach out to our Events Coordinator, Ashley Marsh, at ashleymarsh@ucsb.edu
Image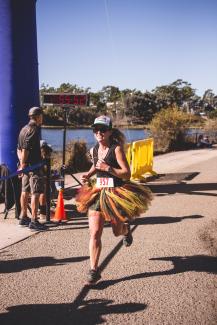 Image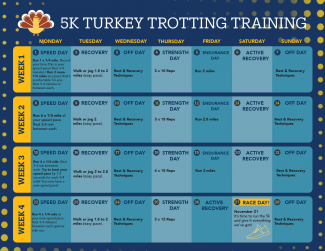 Speed Days: Don't let the word speed intimidate you. We are running a shorter distance at a slightly faster pace. Your speed is completely subjective.
Off Day: No running or training. Use some recovery techniques like foam rolling, self-massage, and even compression sleeves and ice if you are feeling really sore!
Recovery Walk/Jog: Walk, jog, or a combination of the two at a nice and easy pace.
Strength Day:
(Week 1: 3 x 10 reps, Week 2: 3 x 15 reps, Week 3: 4 x 15 reps, Week 4: 3 x 12 reps)
• Reverse Lunges
• Dumbbell Over Head Press
• 1-Leg Hinge or RDL
• Dumbbell Bent Over Row
• 1-Leg Hip Thrust
• Russian Twists
• Plank Hold: 
(Weeks 1, 2 + 4: 45-60 sec., Week 3: 60-90 sec.)
Endurance Day:
Week 1: Run 2 miles at a pace that you feel you can go the entire time without stopping. Record your time and divide by 2 to get your endurance pace per mile. 
Week 2-4: Strive to run at your endurance pace each mile.
Active Recovery: This can be a recovery walk or jog, or get out into nature for a hike, beach walk, or even a swim!