Learn to sail with UCSB Recreation
UCSB Recreation maintains a dock at the beautiful Santa Barbara Harbor and has been offering sailing classes since the 1960s. Located next to Sea Landing on the south east corner of the harbor, the facility is also home to the UCSB Sailing Team. 

Non-credit, recreational only courses are available through the Department of Recreation's Gaucho REC Program.
Classes utilize RS Quest boats which are easy to maneuver and a provide a fun, enjoyable introduction to the world of sailing.

Westmont College students: You can take sailing classes for credit through Westmont. Look for these classes next time you register.
Image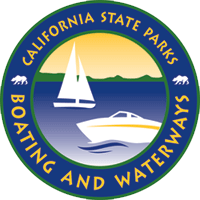 UCSB Recreation would like to thank the California Division of Boating and Waterways (DBW) for their support. DBW promotes safe boating education and has supported UCSB Recreation with grant funding which allows us to offer affordable learn-to-sail programs. Please visit their website at www.dbw.ca.gov for more information.