UCSB Recreation leases a dock from the City of Santa Barbara at the beautiful Santa Barbara Harbor. Located next to Sea Landing on the south east corner of the harbor, the facility is also home to the UCSB Sailing Team.

Sailing and boating classes have been available to UCSB students since the late 1960s. Students may earn .5 units of academic credit by enrolling in a class through the Department of Exercise & Sport Studies.

Students interested in registering for a class for credit should do so through GOLD.

Non-credit, recreational only courses are available through the Department of Recreation's GauchoREC programming.
Classes utilize RS Quest dinghies which are easy to maneuver and a provide a fun and enjoyable introduction to the world of sailing.

Westmont College students can now take sailing classes for credit through the college. Look for these classes next time you register.
Image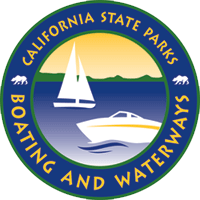 UCSB Recreation would like to thank the California Division of Boating and Waterways for their support of our programs. DBW promotes safe boating education, please visit their website at www.dbw.ca.gov for more information.