Image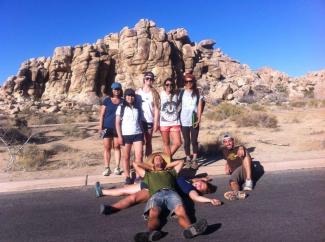 Pick up a new hobby or skill in one of our Enrichment classes. You can build their knowledge of wine in Wine Tasting, learn the basics or hone their existing skills in guitar, practice communication through American Sign Language, or embark on a local getaway through the Out & About series. Our Enrichment classes are the perfect mix of instruction and fun!

Register
 
American Sign Language
Image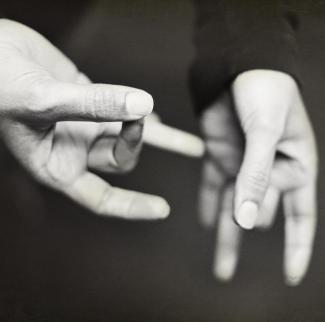 Have you ever wanted to learn another language? You've come to the right place! The Gaucho REC American Sign language classes are taught by Instructor Eric Brody. Eric is deaf himself and serves as a member of several deaf organizations. He encourages those who are losing their hearing, have some degree of hearing loss or have deaf family or friends to take the class.
 
Level 1
Level 1 is for students with little to no background in American Sign Language. You'll learn vocabulary, basic sentence structure, negation, finger spelling and more. The goal of this course is to give you exposure to ASL and deaf culture.
 
Level 2
Level 2 is designed for students with a basic background in American Sign Language. Course content will focus on conversational ASL in addition to deaf culture and history.
The Beer Class
Image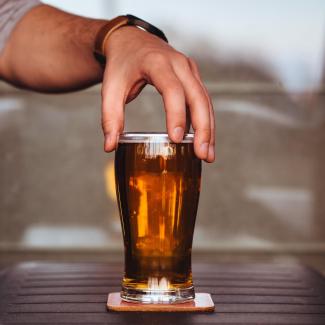 Enjoyed in the proper setting and in responsible amounts, beer is uber fun, but you already know that. No quarters or ping pong balls will be harmed in the instruction of this class. There is so much to understand about beer, beginning with the 10,000-year history of brewing and how that led to the creation of beer styles all around the world. By the end of this course, you'll learn the difference between lagers, classic pub ales, and the varieties of IPAs being brewed today. Whether you're on the first step of beer's thousand-mile-journey or have already logged a few miles, everyone (who is 21 or older and isn't allergic to gluten) is welcome in The Beer Class!
Guitar
Image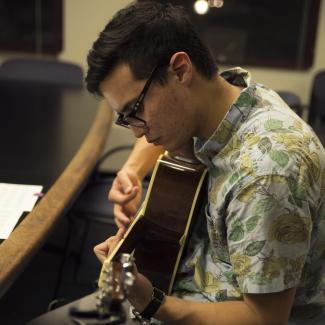 Beginner
This is a basic course for students who have never played a guitar before. The emphasis of the class will be on playing the guitar and having fun. Basic chords will be stressed so that you can progress at your own rate.  A personal guitar and a desire to learn to play are the only requirements.
 
Intermediate
This class is designed for anyone who currently plays the guitar and would like to expand upon their skills. We cover a variety of topics designed to help the average guitarist become a more knowledgeable and advanced player: technique, theory, fingerpicking, better chordal knowledge, and single string understanding. An assortment of songs and styles will also be introduced. A personal guitar and a desire to learn to play are the only requirements.
Getting outside and exploring while you're living in Santa Barbara is an absolute necessity. Don't know where to start? We will point you in the right direction with this four-week action-packed series of inspiration and local insight. We will show you where to go, what to see and how to fall in love with this breathtaking city!
Each of the following sessions are included when you register for the series. No outdoor experience necessary!
Wine Tasting
Image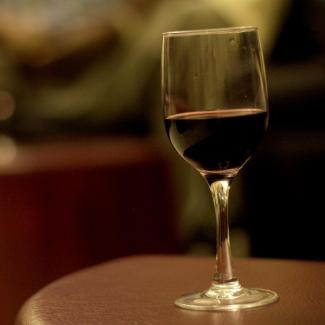 In our Wine Tasting class, you are exposed to a wide range of wines and learn how to complement the beverage with food. The curriculum also touches on the process of wine making (growing and purchasing of grapes, choosing equipment, fermenting, bottling and storing) as well as the many health benefits it brings to the table.
Image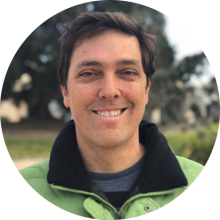 Brian Yaeger
The Beer Class and The Cider Class Instructor
Brian Yaeger, a self proclaimed beer geek but not a beer snob, has been a certified Cicerone since 2009 (it's Italian for docent; it's basically beer's equivalent to Sommeliers). He started his own beer journey as an undergrad here at UCSB and went on to earn a Masters in Professional Writing from USC with a thesis on craft brewers. He spent seven years in Portland—a city regarded as "Beervana"—where he covered the beer beat for several publications, authored and contributed to beer books, and organized beer festivals. Brian is now back in town and reviewing beers for the Santa Barbara Independent. With this course, instead of educating about beer by writing for invisible readers, he is looking forward to elevating the study of beer to the university level. His passion for this storied and complex beverage is instantly palpable and he treats it with a healthy mixture of the respect it deserves and the cheerfulness it brings to social settings, from backyard barbecues to taproom bar stools.