Imagine that you could feel just as energized at the end of your work day as you did walking in the door, regardless of your occupation, age or stage in life. The University of California is committed to helping its employees who have experienced injuries on the job achieve just that through its investment in WorkStrong.
WorkStrong provides  free, confidential, and personalized health coaching to select, qualified participants. WorkStrong's comprehensive, 12-20 week programs are individually tailored to  promote overall health and quality of life for its participants, as well reduce the risks and consequences of further injury.
Founded over a decade ago, WorkStrong has graduated thousands of participants across all branches of the UC system who continue to thrive at the UC after experiencing workplace injuries. For the University, Workstrong has proven to reduce costs and lost work days to disability in its participants. 
Core Program Benefits
All services are FREE 
6-month membership to the UCSB Recreation Center
Private personal fitness coaching
One-on-one nutrition education
All services are scheduled outside of work hours, around the participant's availability
Fitness coaching, nutritional counseling, and mental health resources can be offered in Spanish
For more information, contact Colleen Welsh, UCSB WorkStrong Coordinator at Colleen_Welsh@ucsb.edu or call (805) 893-4060.
One to One Health and Fitness Coaching
WorkStrong clients will receive 12-20 weeks of one-on-one training from a certified personal fitness trainer. Participants will learn about injury prevention strategies and exercises. A postural assessment, functional movement screening, and/or comprehensive biometric assessment will help our trainers design an exercise program and track progress. 
Nutrition Counseling and Weight Management
WorkStrong clients can receive one-on-one counseling with a Registered Dietician to discuss nutritional needs, set achievable, step-wise goals, and point to strategies for meal planning and enjoyment that support the participant's goals, whether that be weight loss, decreased stress around food choices, or simply feeling energized and fueled by what they eat. 
Life Balance and Stress Reduction
The WorkStrong participants are encouraged to identify habits that help them manage stress and achieve work-life balance. In addition to their core program,  participants may choose to participate in aquatic exercise, yoga, or massage as part of their comprehensive program of self-care. 
Making Choices to Support Health and Quality of Life
The WorkStrong program strives to help clients ditch habits they know work against their health and well-being.  We collaborate with the UCSB's Academic & Staff Assistance Program (ASAP) to help participants evaluate their choices, set achievable goals, and thrive.
"The WorkStrong program inspired me and motivated me to get going again! I have more energy and am more productive at work."

–WorkStrong Graduate, Facilities Management
"I started the program weighing in at 224lbs. I weighed in at 206 this morning! My stamina has increased ten-fold. It is just awesome. I feel 10 years younger!"

–WorkStrong Graduate, Housing, Dining and Auxiliary Enterprises
"When I first started the program I was very limited in what I was able to do. The program started working with me on getting back to my normal life. This program is by far the best program I have ever taken."

–WorkStrong Graduate, Housing, Dining and Auxiliary Enterprises
"This program has been absolutely amazing and has changed my life for the better. All of the people I have worked with in this program have been wonderful, encouraging, and motivating throughout the process. I look forward to continuing my progress and working on becoming healthier and stronger in the future."
–WorkStrong Graduate
"I have so much more energy throughout the day, making me more productive. I also have been able to relieve a large amount of stress through my workouts, which has improved my mental state at work." 
–WorkStrong Graduate
"The WorkStrong Program helps you to learn how to do things on your own such as creating an exercise routine, eating right and relieving muscle tension. It gives you the tools to take control of your own health and wellness."

–WorkStrong Graduate, Housing, Dining and Auxiliary Enterprises 
"If you want to feel better, rest better, train and eat smarter to live a longer and healthier life, then the WorkStrong program is for you!"

–WorkStrong Graduate, UCPD
Image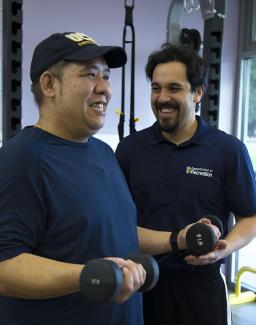 Image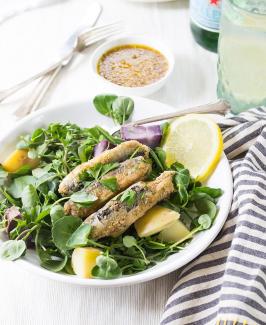 Image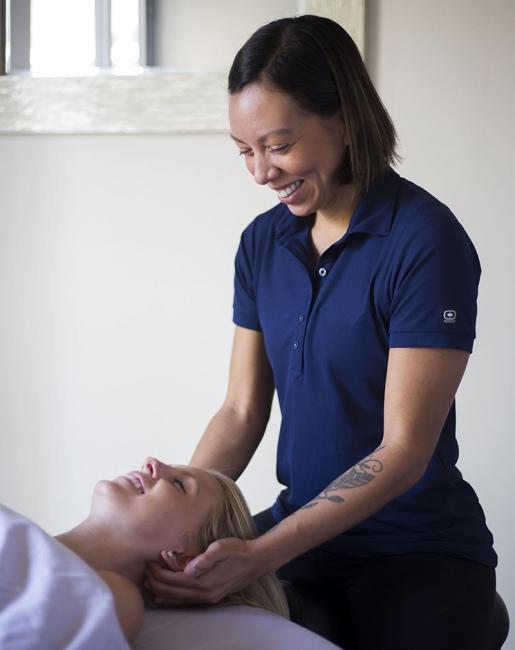 Contact
Colleen Welsh, DPT
WorkStrong Coordinator
Phone
(805) 893-4060
Email
Colleen_Welsh@ucsb.edu