Image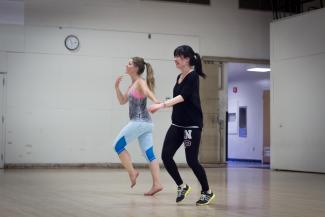 Participants in our dance classes experiment with various dance styles while experiencing a great workout. From Argentine Tango to Salsa, and everything in between, you can learn how to heat up the dance floor. Dancing is a great way to learn about a different culture and acquire health benefits in a fun environment!

Register
Afro Brazilian Dance your way into the best shape of your life and have fun while you work out! Enjoy the lively rhythms and sounds from Brazil exploring samba, pagode, samba-reggae, axé, and afro-contemporary. In this high-energy dance class we will be fusing both power and grace, incorporating traditional African dance with Indigenous influence. Sign up to improve your flexibility, strength and cardio. No experience necessary!
Ballet
Image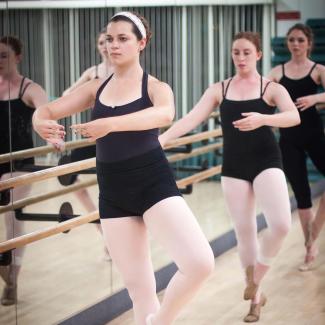 Ballet - Level 1
Students will be introduced to the basic fundamentals of ballet. In this class, students will learn the five-positions of the feet and arms, the proper turnout, and the basics of barre work to better prepare for practicing choreography.

Ballet - Level 2
We designed this class for students who have had a minimum of one year of recent ballet training.  This class will continue the emphasis on proper placement and correct execution of turnout, barre combinations, and whole body movement and coordination.  You will continue to work on developing core strength and stretching to increase range of motion.
Belly Dance 
Image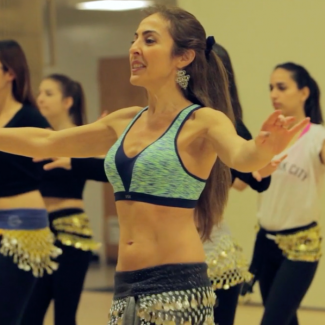 Come flow, spin and fly with the most ethereal and magical prop in belly dance, the veil! This beginner class, Part 2 of the classical belly dance cabaret format, will teach you the basic concepts of body isolations (hips, shoulders, head and chest), muscular and core training, as well as spotting and spin techniques. Students will also learn how to play finger cymbals (zills or segat) to the Bolero rhythm.

Class Requirements
Be prepared with a set of finger cymbals and a 3-yard rectangular veil (chiffon or silk material). Wear comfortable but not-too-loose clothing. Many dancers prefer dancing barefoot, but other options may include soft-soled dance shoes like ballet slippers, jazz shoes or Hermes sandals.. Come explore the beautiful art of Middle Eastern dance in a fun, supportive, and relaxed environment! Students are not required to take Part 1 before attending this class.
Our breakdance class will cover the foundational movements of breakdancing, incorporating rocking, footwork, freezes, and power moves. Whether you're trying to get into breakdancing, wanting to expand your skills, looking for a good workout, or just want to have fun, this class is made for everyone!
Contemporary Brazilian
Burn up to 500 calories while enjoying the lively  rhythms and sounds from Brazil featuring Samba, Bossa Nova, Axe and Samba-Reggae. Afro-Brazilian dance brings movements from traditional African dance with Indigenous influence. This high energy dance demonstrates power and grace fused together, bringing a rich historical context to the class. This cultural dance tones your entire body as it increases flexibility, cardio, range of motion and motor coordination. No experience necessary.
Contemporary Dance
This is a beginning/intermediate level class for those interested in learning lyrical and contemporary movements and technique. Each class will consist of a center warm-up, floor work, and a short routine that includes both technical and stylized choreography. Students will learn to use contemporary dance as an  emotional outlet and physical form of expression.
Cotillion Dance
Learn how to dance in a fun and beginner friendly environment with Cotillion! Over the course of a quarter you will learn multiple ballroom, Latin, and social dances including but not limited to salsa, swing, cha-cha, rumba, jive, waltz, tango, foxtrot, and many more! Our lessons are beginner-friendly but we also offer students the opportunity to compete at colleges around California and a practice space for advanced dancers.
Hip-Hop Dance
Beginner
This is a beginners class designed for dancers who are new to hip hop and want to achieve a basic understanding of the fundamentals. The class will incorporate beginner techniques to help develop rhythm, coordination, musicality, at a slower pace in a stress-free environment. The class will introduce multiple styles of hip hop dance such as locking and popping, in addition to learning how to pick up choreography. No experience necessary.
 
Intermediate
This is an intermediate class for those who have some body awareness and would like to further explore hip hop grooves and technique. You will learn hip hop foundation, ranging from party grooves to isolation/waves, as well as some hip hop history and culture. Previous dance experience is recommended but not required, as the class will accommodate all levels of dance experience.
Hoop Dance
Image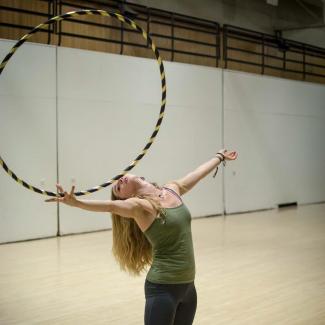 Beginner
Hoop dance is a great way to express yourself and your personal dance style while working out and having loads of fun! Aside from learning basic hoop tricks and flow, you will also gain a stronger core and a greater sense of timing and rhythm! Hoops will be provided.

Intermediate
This class is geared toward those with hooping experience and would like to expand on the basic tricks and flow of the art. You will be learning to refine tosses, body rolls, advanced tricks, and partner moves. Hoops will be provided.
Jitterbug Swing
Discover the fun and enjoyment of Swing Dancing, a truly original American social dance form. In this 8-week progressive beginning-to-intermediate level class, you will learn the basics of the East Coast Style Swing Dance and some of the other popular variations such as The Lindy Hop, The Charleston, and The Balboa. As a bonus, you will also learn some Swing Dance Line Dances. The class will focus on technique, style, and timing, and will also review and practice the fundamentals of social dance etiquette. No partners or prior dance experience needed.
Salsa Dance
Image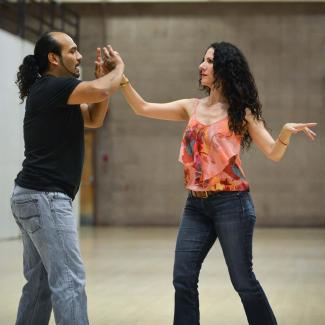 Beginner
In our beginner salsa class, you will learn timing, rhythm, partnering, connection and footwork along with a series of turns and fun patterns. This is all taught in a fun atmosphere while preparing you for social dancing. You're sure to have fun and meet great people while learning your salsa skills! Partner is not required.
 
Intermediate/Advanced
Our intermediate/advanced salsa class is for all those who have taken Beginning Salsa or have the basic foundation down (step, natural turn and cross body leads). In this class, you will gain a stronger sense of timing, rhythm, partnering, connection and footwork along with better body control as you are introduced to more challenging moves. This is all taught in a fun atmosphere while preparing you for social dancing. You're sure to have fun and meet great people while learning your salsa skills. Partner is not required.
Image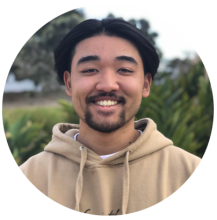 Aaron Nishikawa
Intermediate Hip Hop Dance Instructor
Aaron is currently in his third year at UCSB studying Communication. He has a passion for dance and has been doing it for about five years now. He has trained primarily in hip hop and street styles, such as popping, housing, and party grooves. 
Mai Ono
Beginners Hip Hop Dance Instructor
Mai Ono, a fourth-year Biopsychology student, has been training in ballet, contemporary, jazz, and hip-hop since the age of six. She has been dancing with UCSB's hip-hop team, Urban Dance Company, since her freshman year of college and also works as a dance instructor for Everybody Dance Now! 
Mariano Silva
Brazilian Dance Instructor
"If you can walk, then you can dance" is his motto; and dance he does. He has danced his way from Bahia Brazil into the hearts of many in Santa Barbara. "It's in my soul," he says. "It has nothing to do with color or race. You don't need technique to dance with me." For most of his life Mestre Mariano has danced and been a student of Capoeira. His diligence as a capoeirista and commitment to his community earned Marcos Mariano the respect and recognition of renowned Master Amen Santo, who invited Mariano to tour with the world-traveling Ballet Folclorico Do Brazil. He nurtures the body, mind, heart and spirit by enlightening and sharing the origins of the dances and Capoeira customs, which are deeply rooted in the African cultures of the millions of slaves brought to Brazil during the Triangular Slave Trade. The history of Brazil lives through him and is the oral tradition we only read about. Mariano Silva is an accomplished Capoeira and Dance Master, currently teaching and sharing his vast knowledge in Santa Barbara and throughout North America.
Stephen Hu
Break Dance Instructor
Stephen Hu has been a dancer for ten years and a B-Boy (breakdancer) for seven years. He has competed in various competitions throughout the West Coast and has represented UCSB at the largest intercollegiate competition in the world for the past two years. He is currently a board member of UCSB's breakdancing organization, UCSBreakin'.
Katelyn Carano
Hoop Instructor
Katelyn Carano is a trained hoop dancer and has performed with the vivacious group, The Hoop Unit, at circus shows and festivals all over the southern U.S. She has taught workshops for Lucidity Festival, Serenity Gathering, Hoopnotica, and more. Katelyn is excited to introduce you to the enjoyment of hooping. Her goal is to help each student discover something new about the connection between themselves, the hoop, and the world around them!
Image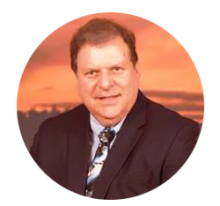 Steve Carlan
Jitterbug/Swing Dance
Steve Carlan has been teaching for over 21 years at UCSB and has over 28 years of dance experience in all forms of Swing Dancing. His specialties are in the East Coast Style, the Lindy Hop and the Balboa. He studied the Lindy Hop for over 15 years under his mentor and Lindy Hop Master, Frankie Manning. Steve currently organizes and instructs for the Swing and Ballroom Dance Club at UCSB.
Image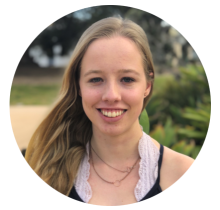 Caroline Schmidhouser
Contemporary Dance Instructor
Caroline began her dance training at the age of three. Growing up, she trained and competed with Classical Dance Center and Platinum Dance Academy, and currently trains with dance majors at UC Santa Barbara and at Montecito School of Ballet. In pursuit of widening her artistic experience, she attended the Orange County School of the Arts in the Integrated Arts Conservatory. Caroline has taught and choreographed for Long Beach Theater Company, the Santa Ana High School show choir, the Orange County School of the Arts summer programs, and for Odyssey Dance Academy. Some of her accomplishments include winning $10,000 for her high school through her choreography, starting an arts conservatory program at Santa Ana High School, and helping her students become the first-ever public high school to perform at the Teacher of the Year Awards at Downtown Disney.
Diana Replogle-Purinton
Ballet Instructor
Diana Replogle-Purinton started her dance career as a young child studying a variety of disciplines and soon moved onto the study of classical ballet.  She has performed, taught and coached with both the Goleta Civic Ballet under the direction of Robert & Carol Hanlin (former dancers with American Ballet Theatre) and the Santa Barbara Festival Ballet with Denise Rinaldi, Michele Hulse & Valerie Huston; appearing in The Nutcracker at the Arlington, for over thirty years.  During that time, she worked with artists from American Ballet Theatre, Ballet Florida, Ballet Next, Ballet West, and many more. In addition to teaching ballet, Diana is the founder and director of the Santa Barbara dance company—Baile de California; a member of the National Dance Education Organization, and Santa Barbara Dance Alliance with whom she was nominated for a Lifetime Achievement Award in 2010. 
Cris! Basimah
Belly Dance Instructor
Cris! Basimah has studied belly dancing for 20 years in addition to Classical and Modern Ballet, Middle Eastern Folkloric, Latin and Bollywood styles. Cris!'s passion is to bring joy, movement, higher self-esteem and self-expression to others through performance and teaching dance. She is the Artistic Director for the UCSB Middle East Dance Ensemble and enjoys bringing a new section of this art form to her students at UCSB every quarter. Cris! invites you to come experience the magical world of belly dance and fusion dances at BellyDance Land - bellydanceland.com
Hector Sanchez
Salsa Instructor
Hector has been dancing and performing for 15 years. His love of dance and music originates from growing up in a household and culture where dancing is the main element of life. He began his teaching career ten years ago when he started the first Salsa dancing club at Dos Pueblos High School called Salsalvajes. Continuing the tradition of dancing and seeking to perfect his skill, he joined the Salsa Barbara Dance Troupe with cumbia maestro Joel Sanchez in 2002. He has trained with three-time world Salsa champion, Zulmara Torres and her performance team LA Fusion. Shortly after joining the SBDC, he began training with the owner, Latin and Ballroom dancing extraordinaire, David Alvarez. Hector's goal is to become a universal Latin and Ballroom dance instructor, breaking all types of psychological and socioeconomic barriers . Hector teaches Salsa at UCSB and SBDC. He teaches private lessons in Salsa, Cha Cha, Rumba, Merengue, Bachata, Cumbia and a variety of other Latin dances; and also organizes wedding and Quinceanera choreography.
Cotillion Dance Club Leaders
Cotillion Dance Instructors
The Cotillion Dance Club is a student organization at UCSB that teaches Ballroom, Latin, and social dancing, and many other forms of partnership dancing, in addition to providing opportunities for social dancing and performing art.