Mission
The UCSB Department of Recreation provides programs, services, and facilities which promote an active, balanced lifestyle that contributes to the development of social, emotional, and physical health essential to long-term wellbeing.
We Believe In / Value
Inclusion
Wellness
Building Community
Being Student Focused
Creating Life Enriching Opportunities
Our Commitment to Diversity, Equity, & Inclusion
The University of California community and the Department of Recreation values diversity, embraces inclusion, and honors excellence. Teaching, scholarship, research, creativity, innovation, and service flourish when all members of the community are welcomed, supported, and respected. Our work continues to fulfill these values. We are committed to removing barriers preventing full expression of our potential and to reflecting the population of California in our staff, especially those who have been systematically and historically underrepresented. Learn More.
History
The UCSB Recreation Center opened in 1995 with 100,000 sq. ft. and has been one of the most popular spots on campus ever since. The original Rec Cen has two swimming pools, two gymnasia, two weight rooms, two squash courts, and five racquetball courts. The Rec Cen Expansion (Rec Cen II) was approved by students in Spring 2000, opened in the Spring of 2005, and added 56,000 sq. ft. to the Rec Cen Complex. The expansion includes an additional weight room, multi-activity court (MAC), climbing center, spa, pottery studio, classroom, and additional locker facilities.
Sustainability
When applied to the area of building design and function, the term "sustainability" refers to environmentally responsible structures and resource efficiency. Thanks to the trail blazed by UCSB Department of Recreation and the Recreation Center, university recreation centers across the nation are moving in the direction of sustainability. The "Rec Cen" (as it is known to students) has broken barriers in terms of energy efficiency, and has paved the way for green recreation centers everywhere. Unbeknownst to most Gauchos, in 2008 the Rec Cen was the first recreation center in the United States to be awarded a LEED (Leadership in Energy and Environmental Design) Silver Certification for an Existing Building by the U.S. Green Building Council. In December 2013, the Rec Cen achieved an even more impressive LEED Gold Certification, making it the first and only university recreation center in the nation to receive such distinctions. Click on the links below to learn more about our commitment to Sustainability:
The Recreation Center Governance Board addresses policies governing the Recreation Center's purpose and image, facilities, services, programs, activities, scheduling, access and establishes user fees. It reviews and has full authority over the operation and development of the Recreation Center with respect to any matters involving policy, and has authority for approval of the annual Recreation Center budget. The Board is involved only in policy-making; implementation of the policy is a function of Recreation Center management. The Board is not involved in daily management matters. Any decisions made by the Board are ultimately subject to review and a possible veto by the Chancellor.

The Board consists of 10 voting members:
2 Intramurals Representatives
1 Sport Clubs Representative
1 Exercise & Sport Studies Representative
1 Graduate Student Representative
1 Faculty Representative
1 Staff Representative
1 Alumnus Representative

Contact Emily Boone for more information at Emily_Boone@ucsb.edu.
Sponsorships
The Department of Recreation works to foster community while promoting and inspiring a fun, active, and healthy lifestyle. Students, faculty, and staff come to our Department daily to utilize our state-of-the-art facilities, participate in engaging activities, socialize, and find their fit. With over 150,000 square feet of space and an abundance of special events throughout the year, partnering with Recreation is a great way to promote your message and gain exposure in a number of different ways. 

We thank our sponsors for helping our programs succeed and continuing to support Recreation! 
Gold Sponsors
Image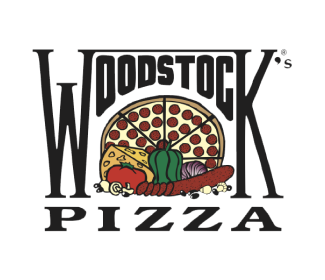 Woodstock's opened in September 1982 and it quickly became a popular student hangout in IV. The company is currently ranked #2 among independent pizzerias nationwide. Woodstock's is committed to offering the highest quality ingredients, making their dough fresh daily in-house, keeping their signature sauce a secret, and working hard to create loyal customers and team members, all while having fun in the process.
Image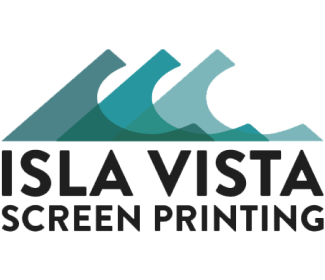 Isla Vista Screen Printing is more than just a standard print and design shop. Established in 2009 by two best friends, they strive to make available top-notch screen printing, embroidery, promotional products, graphic design, and customer service. They speak the language of art and print, and successfully translate that day in and day out to ensure that your idea blossoms into a final masterpiece. Isla Vista Screen Printing makes certain that not only does your idea get across to your target market, but that it's a darn good one.