About UCSB Intramural Sports
With over 12,000 participants a year, UCSB Intramural Sports continue to be the most popular program on campus. With a vast variety of sports and leagues, UCSB students get the ability to stay fit, compete for an Intramural championship, and make friendships that will last a lifetime. Here you will find a leisurely side of sports with no rigorous practices, travel, or highly competitive atmosphere. There is a place for everyone; no experience is needed to play! So whether you're a star athlete looking for some daily competition, or you're a newcomer to the sport in search of a good time, come sign up for an IM team and get in the game!
Image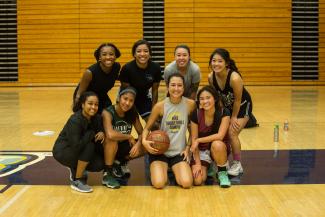 Fall 2020 Registration
Registration opens Tuesday, September 29, 2020, at Noon!
Registration will close on Friday, October 16, 2020, at Noon. 
IMs are offered throughout the academic year and during the summer sessions. Sign ups start in the beginning of each quarter. Sign-up online here or in person at Recreation Center Rm 1110. Payments are accepted at the Rec Cen Customer Service Center located at Rm 1102.