Image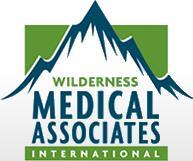 Wilderness and backcountry medicine differ significantly from conventional EMS and standard Red Cross courses that are oriented to the urban environment. In these courses, you will learn to deal with medical emergencies when help is miles away and dialing 911 may not be an option. We focus on emergency situations that involve prolonged patient care, severe environments, and improvised equipment.
UCSB Adventure Programs is proud to partner with Wilderness Medical Associates International to offer industry leading programs which are internationally recognized.
Courses 2023
UCSB Adventure Programs typically sponsors multiple courses annually close to or during the UCSB Spring Break:


 
Wilderness First Aid | 2 Days | 4/1-4/2/23 | $315* (Click "Register Here" at top. If course is full, email Wren@recreation.ucsb.edu to be put on the waitlist)
Wilderness First Responder (WFR) | 7 Days | 3/25-3/31/23 | $729*

*Discounts for Registered UCSB Students

*UCSB Field Researchers are encouraged to contact field@ehs.ucsb.edu for possible grant opportunities

Check Availability and Register Online

Click "View Programs"

filter by "Adventure Programs" - "First Aid"