Image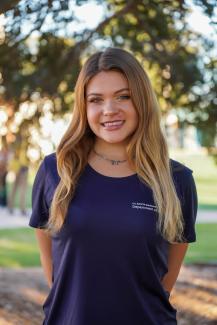 Tabitha Gentle
Certification: NFPT, obtained 2022
After 7 years of competitive cheerleading,Tabby wanted to help others discover the life-changing benefits of working out. Tabby specializes in safe fat loss and muscle growth for clients of all ages and stages. She works with each client to achieve their personal physical and mental goals while boosting confidence, improving technique, and establishing safe and healthy fitness routines.  A native of Los Angeles, Tabby hopes to work in the film industry specifically for fitness production upon graduation from UCSB.
Image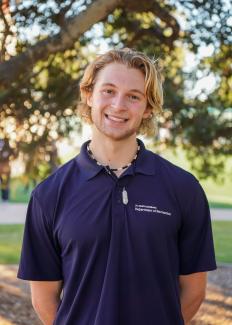 Max Levin
Certification: ACE, obtained 2021, Corrective Exercise Specialist, 2023
Specializing in the teaching Foundations of Fitness and Lifestyle Fitness, Max Levin has been actively training with the UCSB Department of Recreation since April of 2022. Max has a  passion for Classic American Bodybuilding and American Powerlifting. Max also completed his Corrective Exercise Specialist Certification in 2023. He's a life-long Angeleno, studying Public Policy and Law major here at UCSB. In his free time he likes to surf, cook, and hike the local area.
Image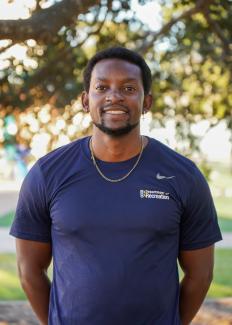 Ben Oler, Pro-Level Certified Personal Trainer
Certifications: NASM-CPT, Obtained 2014
Ben's career as a trainer and a fitness enthusiast began over 10 years ago. As an undergrad at UCSB, Ben earned a Minor in Exercise and Sports Science with an emphasis in Personal Training. While attending UCSB, Ben played on both the club Tennis and Rugby team as well as training athletes with multiple UCSB club teams, including tennis, rowing, field hockey and rugby. He currently teaches Boot Camp at the UCSB Department of Recreation in addition to working with Personal Training clients.
Ben specializes in program design, crafting the optimal program for each client using his broad knowledge of exercise science and motivational techniques to help his clients level up with speed and safety. Ben's motto: Consistency is the key to change!
Image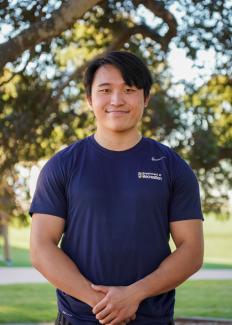 Nick Tay, Certified Personal Trainer
Certification: ACE, Obtained 2021
As a personal trainer, Nick is inspired to help people overcome their obstacles in any way he can. Hailing from Dublin, CA, Nick is a student of psychology and brain science at UCSB with an eye towards graduate study. Nick's core specialty is  muscle hypertrophy (gaining muscle through training) as well as functional fitness, and brings the growth mindset to his own practice as a trainer, always looking to expand repertoire of teaching and motivational techniques.