Image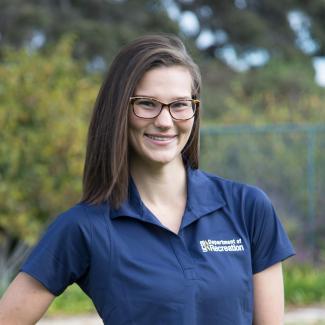 Alex Brown
Certifications: CPT-PTAGLOBAL
Alex is a Certified Personal Trainer through PTA GLOBAL. She was born and raised here in Santa Barbara and grew up involved in sports. She continued her sports career throughout both high school and college. She started college as a nursing major, but soon realized that her real passion was working with athletes and personal training clients. She received her AA in Kinesiology & Athletic Training from Santa Barbara City College. She then received her Personal Training Certification and shortly after competed in her first fitness competition! Alex specializes in strength based functional and corrective exercises.
Image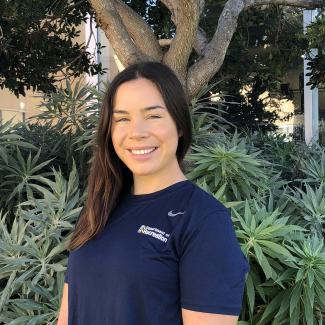 Natalie Houlemard
Certifications: NASM-PT
Natalie is a NASM certified personal trainer who motivates her clients to go above and beyond their personal self beliefs. Everyone can workout alone, but from personal experience she believes that when an individual has a partner who is there to motivate, push, and hold us accountable that's where the magic happens. Natalie recently graduated from UCSB and is grateful to have the opportunity to be working at such a beautiful University, involved in programs that she is highly passionate about. In her spare time, she likes to hike, read, and hangout with my Rag Doll kitten.
Image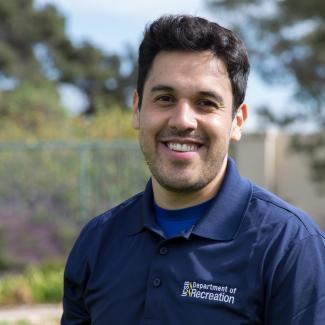 Fabian Ortiz
Certifications: ISSA-CPT
Fabian has been a Certified Personal Trainer through the Intercollegiate Sport Sciences Association since 2009. Following graduation from UCSB, he worked as a Physical Therapy Aide for two years, where he learned how to implement corrective exercise and how to work with individuals with injuries. Fabian then started working as a Certified Personal Trainer at both UCSB and Gold's Gym. In addition, he teaches a Strength & Weight Training class for the Exercise and Sports Studies Department here at UCSB as well as the Faculty & Staff Fit For Life classes. Fabian specializes in corrective exercise, mobility work and improving his client's lifestyle in order to live pain free. Any trainer can show you how to get bigger muscles, I can show you how all your muscles work together in order to look great, but more importantly, to feel great! Fabian's enjoys playing and watching sports and movies.