Meet Our Personal Trainers
Image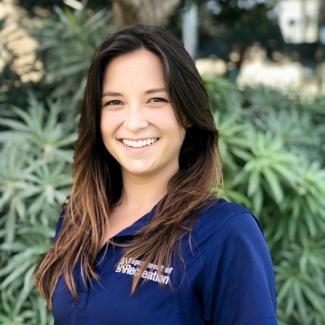 Alisa Block
Certifications: NASM-PT, AFAA, Schwinn Cycling
Alisa grew up as an athlete playing indoor and beach volleyball. She not only loved the game, but developed a passion for training, recovery, and injury prevention and care. Alisa studied Psychology at Santa Barbara City College, then transferred to UCSB where she earned her BA. While in college, Alisa realized that she wanted to help people through fitness to better their minds and bodies. To do this, she began taking classes and learning more about exercise science and nutrition. Alisa earned her NASM Personal Training, AFAA Group Fitness Instructor, and Schwinn Cycling Instructor certificates so that she could take her love for fitness and use it to make a difference. She has taught a variety of fitness classes, from stretching and foam rolling, to high intensity interval training, weight training and boot camps. Her aim is to help others reach their goals, whether that is weight loss, muscle gain, performance training, or even just to feel confident and strong in your daily activities and hobbies. Alisa has experience working with a wide range of clients, from beginner, to athletes and everything in between. One of her favorite parts of being a trainer is showing people how strong they really are, and how to use that strength. She loves being able to teach people about fitness and making it fun with music and variety, whether it is one on one or with a class.
Image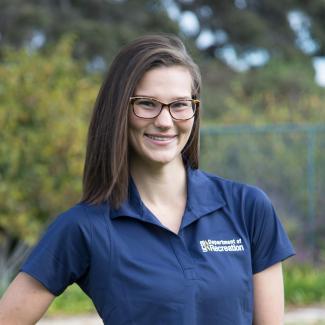 Alex Brown
Certifications: CPT-PTAGLOBAL
Alex is a Certified Personal Trainer through PTA GLOBAL. She was born and raised here in Santa Barbara and grew up involved in sports. She continued her sports career throughout both high school and college. She started college as a nursing major, but soon realized that her real passion was working with athletes and personal training clients. She received her AA in Kinesiology & Athletic Training from Santa Barbara City College. She then received her Personal Training Certification and shortly after competed in her first fitness competition! Alex specializes in strength based functional and corrective exercises.
Image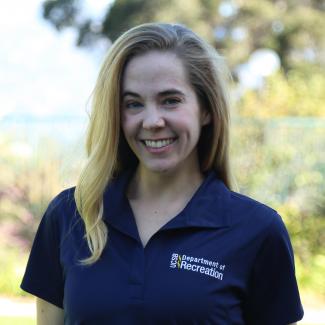 Ryan Gage
Certifications: Expert Rating-CPT
As a dancer growing up, Ryan developed a love of movement and, eventually, strength training, HIIT workouts, and many other styles of exercise. Her experience as a trainer and group fitness instructor is influenced by her time working in a physical therapy office; so, her workouts always emphasize proper form and posture, while encouraging you to work up a sweat. Ryan's main goal as a trainer is not just that her clients and students reach their health and fitness goals, but that they have fun, learn to love exercise and learn to accept and love themselves. If you're looking for a trainer who will help you get stronger, feel better, and advocate body positivity for everybody, look no further.
Image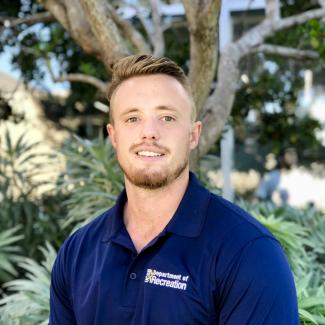 Cody Hansten
Certifications: NASM - PT
Cody is a NASM certified personal trainer who grew up playing every sport under the sun, from martial arts to swimming to football. A former collegiate swimmer Cody specializes in sports training as well as mobility and flexibility. After a pair of injuries cut his swim career short Cody was drawn to training as a way to help others treat and prevent injuries as they arise in their day to day life. Cody still enjoys swimming and basketball, as well as hiking, fishing and general outdoorsmanship. He also teaches the Battlezone class through the recreation center.
Image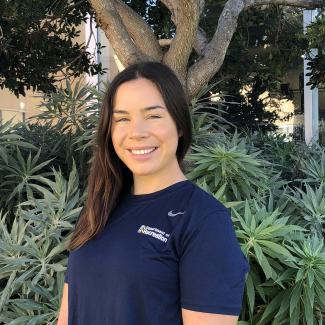 Natalie Houlemard
Certifications: NASM-PT
Natalie is a NASM certified personal trainer who motivates her clients to go above and beyond their personal self beliefs. Everyone can workout alone, but from personal experience she believes that when an individual has a partner who is there to motivate, push, and hold us accountable that's where the magic happens. Natalie recently graduated from UCSB and is grateful to have the opportunity to be working at such a beautiful University, involved in programs that she is highly passionate about. In her spare time, she likes to hike, read, and hangout with my Rag Doll kitten.
Image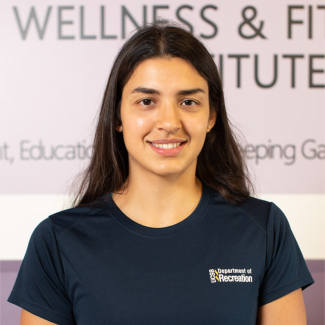 Jo Kaur
Certifications: NASM-CPT
As a former runner and swimmer, I fell in love with strength training and HIIT style workouts at the beginning of college. I became a certified personal trainer through the National Academy of Sports Medicine (NASM) and began teaching group fitness classes at UCSB soon after. While I love instructing HIIT classes, my passions also lie in teaching people how to better utilize the weight room and helping them find fitness as a lifestyle. As someone who was once a newbie, I understand how intimidating the gym can be as a beginner and want all my clients to feel comfortable and confident as they work towards their fitness goals. I'm here to help with program design, goal setting, technique tips, and motivation, so all my clients can reach their full potential. Fitness has been one of the biggest blessings of my life and allowed me to realize my strength, confidence, and passion. I am confident that I can help my clients do the same and reach any fitness or lifestyle goal from weight loss, muscle gain, or performance training all while enjoying the journey.
Image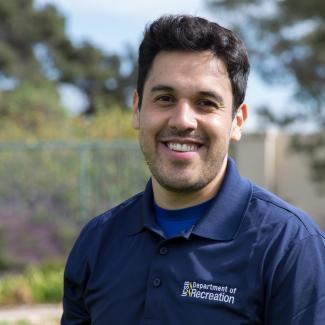 Fabian Ortiz
Certifications: ISSA-CPT
Fabian has been a Certified Personal Trainer through the Intercollegiate Sport Sciences Association since 2009. Following graduation from UCSB, he worked as a Physical Therapy Aide for two years, where he learned how to implement corrective exercise and how to work with individuals with injuries. Fabian then started working as a Certified Personal Trainer at both UCSB and Gold's Gym. In addition, he teaches a Strength & Weight Training class for the Exercise and Sports Studies Department here at UCSB as well as the Faculty & Staff Fit For Life classes. Fabian specializes in corrective exercise, mobility work and improving his client's lifestyle in order to live pain free. Any trainer can show you how to get bigger muscles, I can show you how all your muscles work together in order to look great, but more importantly, to feel great! Fabian's enjoys playing and watching sports and movies.
Image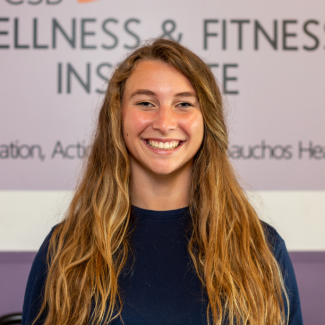 Kristin Pampeyan
Certifications: NASM-CPT
Growing up and participating in two competitive sports, Kristin found her love for fitness before moving to college. She became interested in bodybuilding and even competed. In college, Kristin has spent her four years at UCSB working with student athletes, designing and leading sport specific programs at the Athletic Performance Center. At the Athletic Performance Center, she helps design instructional content as well as mentors newer interns in their prospective fitness career.  She additionally teaches Group Fitness Classes through the Department of Recreation. Specializing in sport performance and functional training, Kristin is also passionate about teaching clients the science behind training and specific movements. She is excited to help her clients achieve their fitness goals as well as build their confidence through fitness.