The WorkStrong Program is a UC-wide initiative that provides specialized health and wellness programs for those who have been injured on the job. WorkStrong is a comprehensive 12-week program designed to reduce the risk of further injury and promote overall health and wellness. The program is free to participants and designed to fit each individual's needs. Our goal is to provide a fun and challenging environment for education, awareness, and improved health. Physician referral required.
For more information, contact the WorkStrong Coordinator, Dina Mijacevic, Ph.D., CSCS, NSCA-CPT, USAW-L1, FRCms, at (805) 893-4060 or email workstrong@recreation.ucsb.edu.
Fitness & Post-Rehab Training
WorkStrong clients will receive 12 weeks of one-on-one training from a certified trainer, who will design a program that is personalized to the needs of the client. Participants will learn about injury prevention strategies and exercises. A postural assessment, functional movement screening, and/or comprehensive biometric assessment will help our trainers design an exercise program and track progress.
Nutrition Consultations and Weight Management
WorkStrong clients will obtain an in-depth analysis of their eating habits and learn how nutrition can affect health and chronic medical conditions. Our nutrition educator will assess the participant's current diet and eating habits and provide strategies to make healthier choices.
Life Balance and Stress Reduction
Our team of instructors, trainers, and fitness experts will help you form those stress reduction strategies geared towards making you feel better day by day. We offer Therapeutic Yoga and Massage Therapy, which can help decompress those who may be wound tight after a stressful day. Our goal is to teach clients to increase awareness about stress levels so that it can be more easily managed.
Behavior Modification Strategies
Implemented to help clients be more productive and ditch those time-wasting and energy-sapping habits. We collaborate with the UCSB's Academic & Staff Assistance Program (ASAP) to set up participants with a behavioral health assessment to promote emotional health and well-being.
Program Benefits
Free 6-month membership to the UCSB Recreation Center
Private personal training and post-rehab sessions
Stress management education and tools
Pre and post fitness testing and body composition assessments
Massage Therapy
One-on-one nutrition education
Therapeutic Yoga
Behavioral health services through the UCSB Academic & Staff Assistance Program
All services can be offered in Spanish
"The WorkStrong program inspired me and motivated me to get going again! I have more energy and am more productive at work."

–WorkStrong Graduate, Facilities Management
"I started the program weighing in at 224lbs. I weighed in at 206 this morning! My stamina has increased ten-fold. It is just awesome. I feel 10 years younger!"

–WorkStrong Graduate, Housing, Dining and Auxiliary Enterprises
"When I first started the program I was very limited in what I was able to do. The program started working with me on getting back to my normal life. This program is by far the best program I have ever taken."

–WorkStrong Graduate, Housing, Dining and Auxiliary Enterprises
"This program has been absolutely amazing and has changed my life for the better. All of the people I have worked with in this program have been wonderful, encouraging, and motivating throughout the process. I look forward to continuing my progress and working on becoming healthier and stronger in the future."
–WorkStrong Graduate
"I have so much more energy throughout the day, making me more productive. I also have been able to relieve a large amount of stress through my workouts, which has improved my mental state at work." 
–WorkStrong Graduate
"The WorkStrong Program helps you to learn how to do things on your own such as creating an exercise routine, eating right and relieving muscle tension. It gives you the tools to take control of your own health and wellness."

–WorkStrong Graduate, Housing, Dining and Auxiliary Enterprises 
"The UCSB WorkStrong program is a progressive, life-style alteration which addresses nutrition, strength and flexibility and recovery.  It requires a strong commitment and dedication to body awareness, which yields fantastic results.

After being selected for the WorkStrong program I modified my eating and exercise habits.  Having been a competitive swimmer most of my life, I always thought I was in very good shape, but the WorkStrong program helped me achieve a level of fitness I thought I was well past.
I lost 15 pounds of body weight, 3 inches off my waist, 1.5 inches off my hips, achieved greater strength and flexibility and don't wake up in the middle of the night needing a snack to offset my blood sugar.  My competitive swim times are equal to what I was doing almost 10 years ago!  

If you want to feel better, rest better, train and eat smarter to live a longer and healthier life, then the WorkStrong program is for you!"

–WorkStrong Graduate, UCPD
Image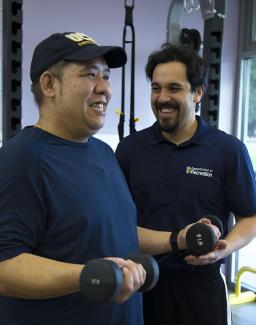 Image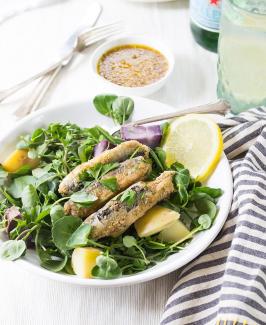 Image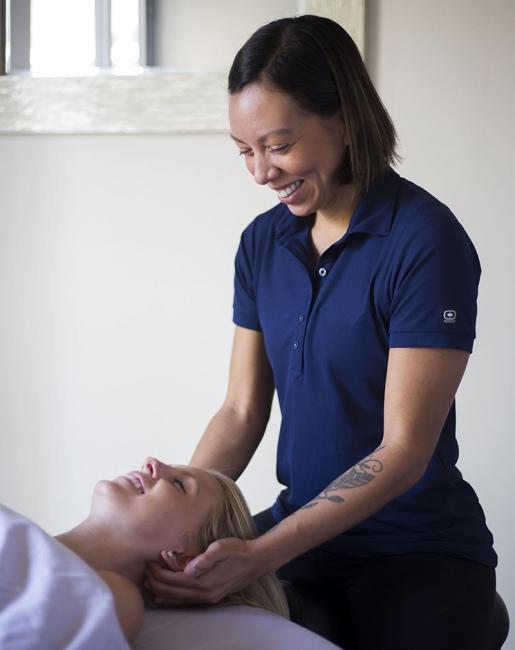 Contact
Dina Mijacevic
WorkStrong Coordinator
Phone
(805) 893-4060