Image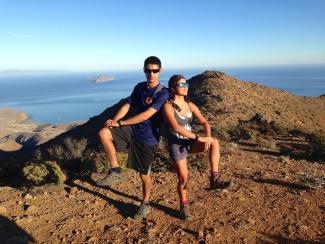 Image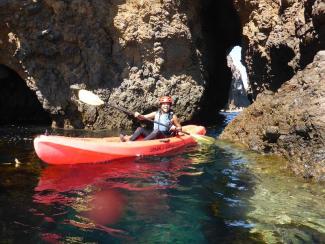 Image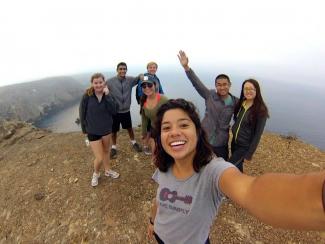 Image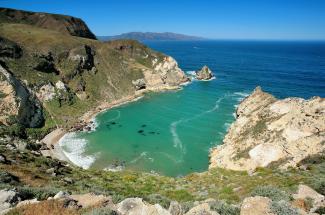 Take advantage of Spring Break and spend multiple days playing with new friends on Santa Cruz Island! We will be hiking the island trails, snorkeling, beach-combing, trekking, kayaking the sea caves, relaxing in camp, and enjoying meals with fellow participants in this beautiful island environment. This is a fantastic trip for someone wanting a unique and rewarding kind of island experience!
Adventure Programs will get you to Ventura Harbor from UCSB and we will load our gear on an Island Packers boat bound for Santa Cruz Island, located about 20 miles from the mainland coast. Travel time from the harbor to Prisoners Harbor is about an hour and a half depending on weather. We commonly see pinnipeds, dolphins and sometimes whales as we enjoy a scenic ride to the island together! After hiking up to our backcountry basecamp we will enjoy a fantastic day of exploring the remote side of the island. The itinerary will remain flexible and will be for exploration of the coves and backcountry followed by a cross island backpack to Scorpion Anchorage. This trip also includes a Caves and Coves kayak tour! We will spend the last day exploring the dramatic sea bluffs and relaxing in the coastal coves.
Prerequisite: This is a multi-day island experience including a long backpacking day and sit on top kayaking. Previous backpacking and camping experience recommended but not required if you are in good physical condition. Hikers, and island enthusiasts welcome! 
Pre-trip meeting TBD /last day to register: 72 hours before trip.
The fee includes transportation to and from Ventura harbor, a round trip boat ride, camping permit, guided kayak tour, cooking gear, breakfast and dinners while camping. You are responsible for your own lunches, snacks, personal gear. Prepare for island life!
In order to be sure we don't miss the boat, trip usually meets at UCSB Recreation Center at 6:00 am on morning of first day.
To be placed on the waitlist for any of our full trips or classes please email donald.wise@recreation.ucsb.edu
Be sure to include
The exact name and date of the trip or class for which you would like to be waitlisted
Your Name
Your contact info including email and phone


Click here for dates, cost, & registration!    
Downloads
Please Download, Fill Out, and Turn In: