Image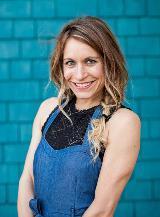 Dr. Kendall Hassemer, ND
Dr. Kendall Hassemer is committed to improving health through nutrition. She inspires her clients and students to trust in their bodies and push their perceived boundaries both inside and out, while encouraging themselves through mindfulness, laughter, and love. Her contagious laughter and zest for life reminds her clients to take this practice of life seriously, but not too seriously.
Dr. Hassemer completed her naturopathic doctorate at the National University of Natural Medicine in Portland, Oregon in 2009.  She currently is the nutrition educator for UC WorkStrong and teaches yoga classes through GauchoRec.  She maintains her private practice in Santa Barbara, California, in search of the simple life. 
She welcomes questions and concerns from you and can be reached for an appointment at findyourfit@recreation.ucsb.edu.
For more information about Dr. Hassemer, visit her website at www.drkendallhassemer.com.