Meet Our Personal Trainers
Image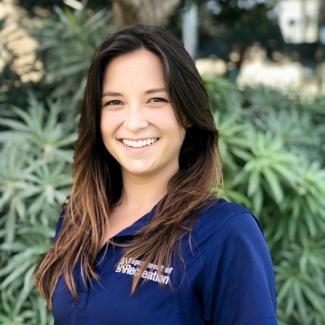 Alisa Block
Certifications: NASM-PT, AFAA, Schwinn Cycling 
Alisa grew up as an athlete playing indoor and sand volleyball. She not only loved the game, but developed a passion for training, recovery, and injury prevention and care. Alisa studied Psychology at Santa Barbara City College, then transferred to UC Santa Barbara where she earned her BA. While in college, Alisa realized that she wanted to help people through fitness to better their minds and bodies. To do this, she began taking classes and learning more about exercise science and nutrition. Alisa earned her NASM Personal Training, AFAA Group Fitness Instructor, and Schwinn Cycling Instructor certificates so that she could take her love for fitness and use it to make a difference. She has taught a variety of fitness classes, from stretching and foam rolling to high-intensity interval training, weight training and boot camps. Her aim is to help others reach their goals, whether that is weight loss, muscle gain, performance training, or even just to feel confident and strong in your daily activities and hobbies. Alisa has experience working with a wide range of clients, from beginner to athlete and everything in between. One of her favorite parts of being a trainer is showing people how strong they really are, and how to use that strength. She loves being able to teach people about fitness and making it fun with music and variety, whether it is one on one or with a class.
Image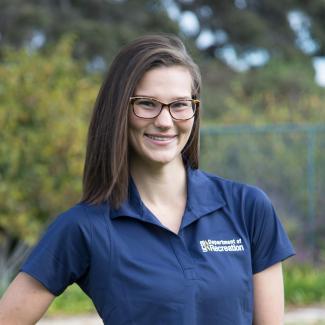 Alex Brown 
Certifications: CPT-PTAGLOBAL
Alex is a Certified Personal Trainer through PTA GLOBAL. She was born and raised in Santa Barbara and grew up involved in sports. She continued her sports career throughout both high school and college. She started college as a nursing major but soon realized that her real passion was working with athletes and personal training clients. She earned an AA in Kinesiology & Athletic Training from Santa Barbara City College. She then secured her Personal Training Certification and shortly after competed in her first fitness competition! Alex specializes in strength-based functional and corrective exercises.
Image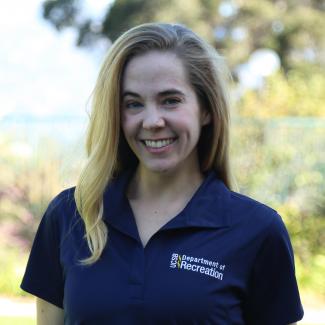 Ryan Gage
Certifications: Expert Rating-CPT
As a dancer growing up, Ryan developed a love of movement and, eventually, strength training, HIIT workouts, and many other styles of exercise. Her experience as a trainer and group fitness instructor is influenced by her time working in a physical therapy office; so, her workouts always emphasize proper form and posture, while encouraging you to work up a sweat. Ryan's main goal as a trainer is not just that her clients and students reach their health and fitness goals, but that they have fun, learn to enjoy exercise and learn to accept and love themselves. If you're looking for a trainer who will help you get stronger, feel better, and advocate body positivity for everybody, look no further.
Image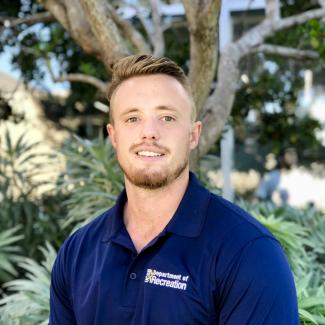 Cody Hansten
Certifications: NASM - PT
Cody is a NASM certified personal trainer who grew up playing every sport under the sun, from martial arts to swimming to football. A former collegiate swimmer Cody specializes in sports training as well as mobility and flexibility. After a pair of injuries cut his swim career short, Cody was drawn to training as a way to help others treat and prevent injuries as they arise in their day to day life. Cody still enjoys swimming and basketball, as well as hiking, fishing, and general outdoorsmanship. He also teaches the Battlezone class through the Recreation Center.
Image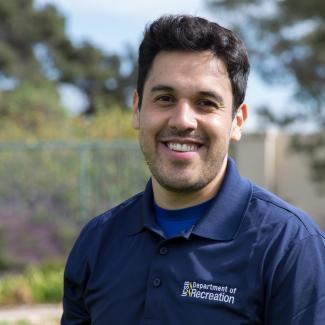 Fabian Ortiz
Certifications: ISSA-CPT
Fabian has been a Certified Personal Trainer through the Intercollegiate Sport Sciences Association since 2009. Following graduation from UC Santa Barbara, he worked as a Physical Therapy Aide for two years, where he learned how to implement corrective exercise and how to work with individuals with injuries. Fabian then started working as a Certified Personal Trainer at both UCSB and Gold's Gym. In addition, he teaches a Strength & Weight Training class for the Exercise and Sports Studies Department here at UCSB as well as the Faculty & Staff Fit For Life classes through GauchoRec. Fabian specializes in corrective exercise, mobility work, and improving his client's lifestyle in order to live pain-free. Fabian's enjoys playing and watching sports and movies.

"Any trainer can show you how to get bigger muscles. I can show you how all your muscles work together in order to look great, but more importantly, to feel great!"
Meet Our Massage Therapists
Image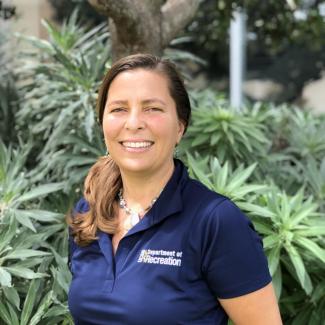 Michelle Ann Silva 
Certifications: Certified Massage Therapist
Drawing from over 15 years of experience, Michelle integrates her spa training for relaxation and her technical training for effective therapy. Creating a safe and nurturing environment so that your mind and body can relax, repair and rejuvenate. Certified in, Swedish, deep-tissue, trigger-point therapy, reflexology, aromatherapy and pre-natal massage. Sessions are customized to meet your needs.
Image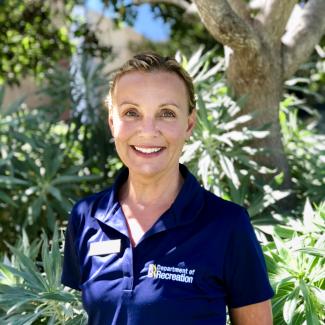 Kim St. Aubin 
Certifications: Certified Massage Therapist
Kim St. Aubin began training as a professional bodyworker in 1998, earning initial certification as a Reflexologist. Continued curiosity led to graduation from Potomac Massage Training Institute, Washington D.C., in 2002. Focusing primarily on pain relief, years of advanced studies include a variety of modalities including Connective Tissue Release, Neuromuscular Therapy, and Certification in Bodywork for the Childbearing Year. Consequently, Kim currently holds the Board Certified designation in Therapeutic Massage and Bodywork from the National Certification Board of Therapeutic Massage and Bodywork.
In addition to being an experienced massage therapist, Kim has her bachelor's degree in Holistic Health from George Mason University and is a Certified Wellness Coach. She is committed to providing safe, evidenced-based massage and bodywork, meditative healing arts, and holistic health information to the public. Classes and workshops Kim has taught include; The Heart of Touch, and Introduction to Massage Therapy, Massage for Couples - Learning the Swedish Strokes, the six-week NCBTMB Study Group Boot Camp, and a Mindfulness-Based Stress Reduction for Caregivers workshop.
"I invite you to come home to your body! Listening with attentive and nurturing presence, selecting appropriate and individualized tools from my practice, it is my intention to support and facilitate access to your own body's wisdom and innate ability to return to its natural state of health and wholeness."
Image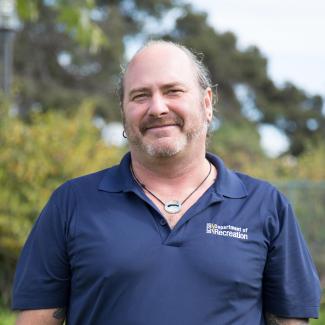 Jeff Yost
Certifications: Certified Massage Therapist
With over 15 years of experience as a massage therapist, Jeff uses a variety of techniques to customize each massage treatment, especially as it pertains to rehabilitation work. Early on, Jeff encountered many injuries and was never happy with the treatment options offered to him by way of traditional doctors. Believing that there was a better way to heal, Jeff began his studies in bodywork and has been practicing these techniques for over a decade. Through his own recovery from injuries, Jeff was inspired to heal others, "The body is designed to heal itself. I help to promote this within all my clients. I have studied and practiced many modalities of bodywork. I also teach massage training classes. I have a gift for finding the point of the dysfunction, which will get you on the road to fast recovery." Jeff works holistically, involving the entire body's health systems, in order to help his clients heal and prevent future damage from occurring. His goal is to get clients back to health. Jeff specializes in: chronic pain, sports injury, repetitive stress injury, limited range of motion, etc.
Image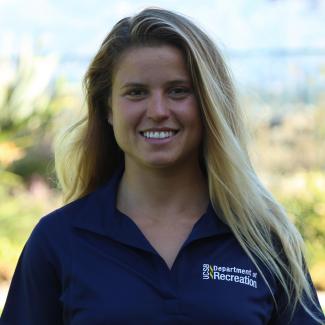 Jazmin Ment
Certifications: RYT-300
When not teaching or practicing yoga, Jazmin is also a surfer, former circus acrobat, and artist. Thanks to her mother, who insisted she practice yoga, Jazmin is a yogini of many years. Her early introduction to yoga as a young child has taught her the importance of caring for the body and cultivating an open, positive mind. Jazmin's dedication to yoga and teaching comes out of her curiosity and wonder about the body-mind connection and how that relates to life. She believes that by practicing yoga holistically, we can deepen the connection with ourselves, as well as the people around us, and live healthier and happier because of it. Jazmin studied and completed her 200-hour teacher training with master teachers, Ganga White and Tracy Rich. Most recently, she completed a 100-hour advanced teacher training in New York City with world-renowned master teachers, Colleen Saidman and Rodney Yee. Jazmin's committed exploration of what it means to live a wholesome, fulfilling life continues to evolve, be refined, fold, and unfold alongside her students. Awareness, alignment, strength, and flexibility are woven into inspired sequences that are thoughtfully unique to each of her client's needs. Jazmin's private yoga sessions motivate an exploration of body, mind, self-care, and wellness. Students have the opportunity to move and energize, breathe, restore, and relax, cultivating a safe and perceptive practice, fine-tuned to any ability.
Meet Our Nutrition Educator
Image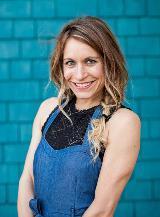 Dr. Kendall Hassemer, ND
Dr. Kendall Hassemer is committed to improving health through nutrition. She inspires her clients to trust in their bodies and push their perceived boundaries both inside and out while being encouraged through mindfulness, laughter, and love. Her contagious laughter and zest for life reminds her clients to take this practice of life seriously, but not too seriously. Dr. Hassemer completed her naturopathic doctorate at the National University of Natural Medicine in Portland, Oregon in 2009. She currently is the nutrition educator for UC WorkStrong and teaches yoga classes through GauchoRec.