Image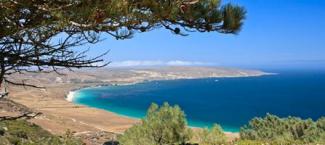 Image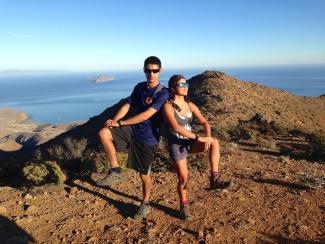 Image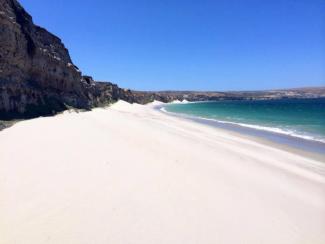 Join us on a weekend backpacking adventure to far side of Santa Rosa Island!!! This is an amazing opportunity to visit the second largest island in the Channel Islands. This island escape will give us a chance to backpack to the far side of the island, camp and explore within a remote environment which hosts rare trees like the Torrey Pine, one of a kind miniature island foxes and perhaps discover the lost remains of the pygmy mammoth or ancient Chumash relics. And of course the rich Channel Island waters host sea lions, dolphins and whales to spot as we enjoy a fun adventure on the island together!
Adventure Programs will get you to Ventura Harbor from UCSB then we will load our gear on an Island Packers boat bound for Santa Rosa Island, located about 20 miles from the mainland coast. Travel time from the harbor to Santa Rosa is about an hour and a half depending on weather. We commonly observe sea lions, dolphins and sometimes whales as we enjoy a scenic ride to the island together!
The fee includes transportation to and from Ventura harbor, a round trip boat ride, camping permit, cooking gear, 3 breakfasts and 3 dinners while camping. You are responsible for your own lunches, snacks, personal gear.
Prerequisite: Previous backpacking and camping experience recommended but not required if you are in good physical condition. Hikers, and island enthusiasts welcome! 
Pre-trip meeting: TBD
Last day to register: 72 hours before trip.
To be placed on the waitlist for any of our full trips or classes please email donald.wise@recreation.ucsb.edu
Be sure to include
The exact name and date of the trip or class for which you would like to be waitlisted
Your Name
Your contact info including email and phone
Click here for dates, cost, & registration!
Downloads
Please Download, Fill Out, and Turn In: